By choosing to work with the landscape professionals at Matt's Services LLC, you have already taken the first step in planning your landscape project. Our professional landscaping services can create the landscape you have always dreamed about. We can accommodate your space, budget, and timeframe. Our work is created with you and your family in mind. From shrub beds to patios, our layouts will look flawless and create a relaxing and enjoyable outdoor living area, just for you! We will create a custom layout that will cover all of your specific needs.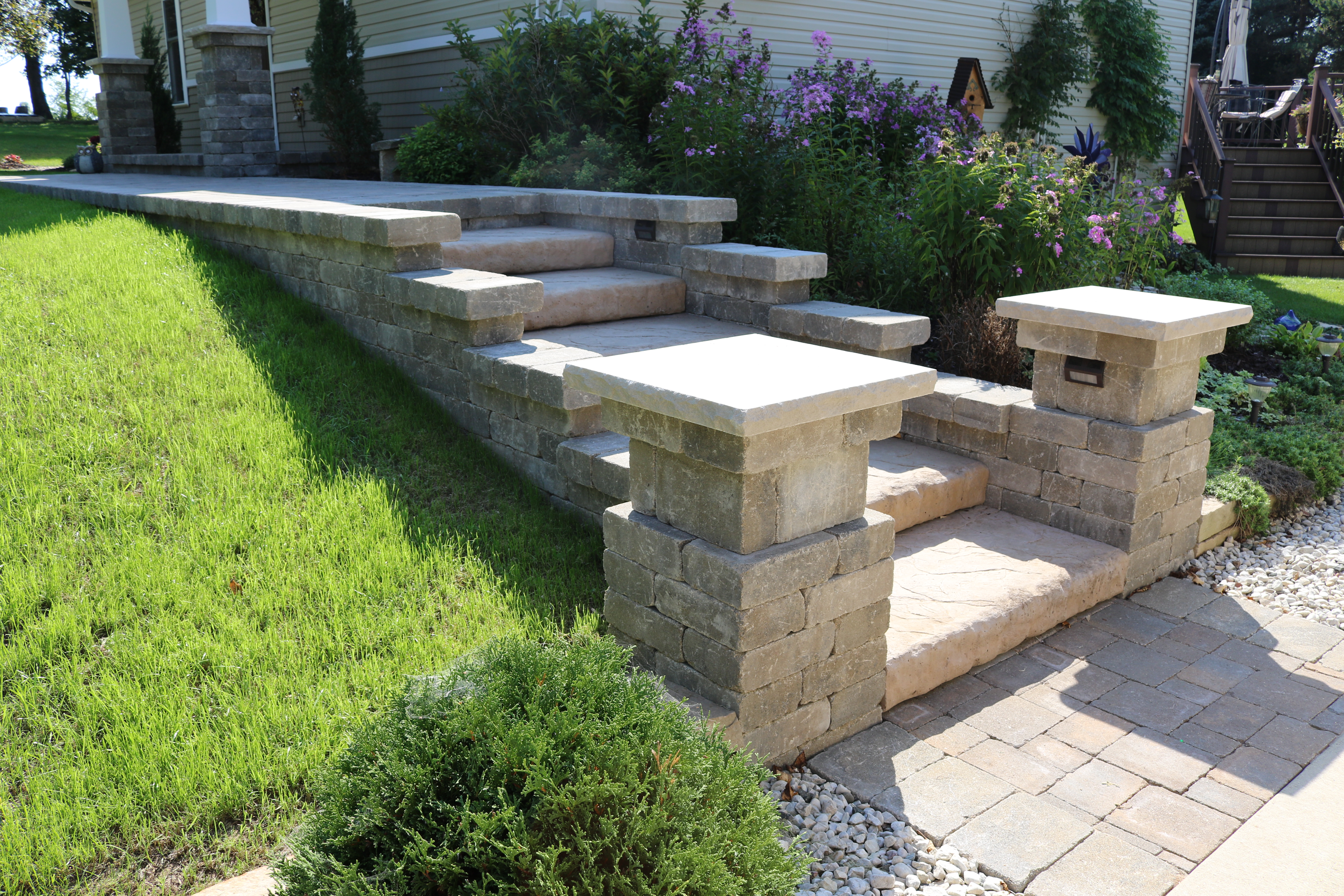 PAVER PATIOS
The many uses of pavers include; patios, driveways, and walkways.  The possibilities are unlimited!  The variety of shapes and colors enables Matt's Services to match and compliment the architectural style of any home, combine a paver driveway with an illuminated block pillar, or a seat wall to give your home impressive curb appeal.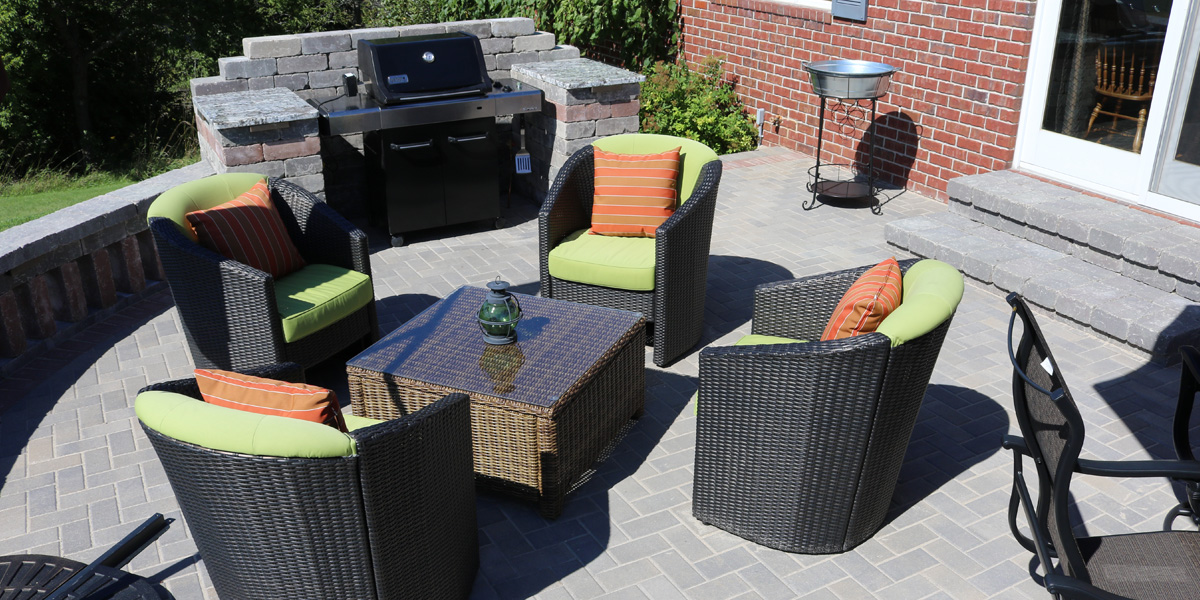 Matt's hardscape specialty is helping homeowners get the most use of their outdoor living areas.  Matt's Services also constructs outdoor kitchen spaces, brick ovens, fire pits, and fireplaces.  Working with local plumbers & electricians we are able to run water, gas, and electricity to enhance your outdoor living accessories.  Watch our Patio Paver Video on YouTube.
STEPS
Matt's Services can incorporate steps into any hardscaping layout.  Steps are an excellent solution to problem areas that have a lot of slope in which you walk up and down.
RETAINING WALLS
Not only do retaining walls provide necessary hold-backs of soil to prevent erosion, but function as an attractive accent to any home.  A wall can be designed to feature steps, lighting, and a raised patio as well as perform it's main duty.  All of these features can be constructed from a variety of materials that vary widely in cost and durability.
Man-made stacking block nest perfectly with each other and create a clean-lined appearance.  Block come in a wide variety of shapes, sizes, colors, and profiles to fit almost any hardscape challenge.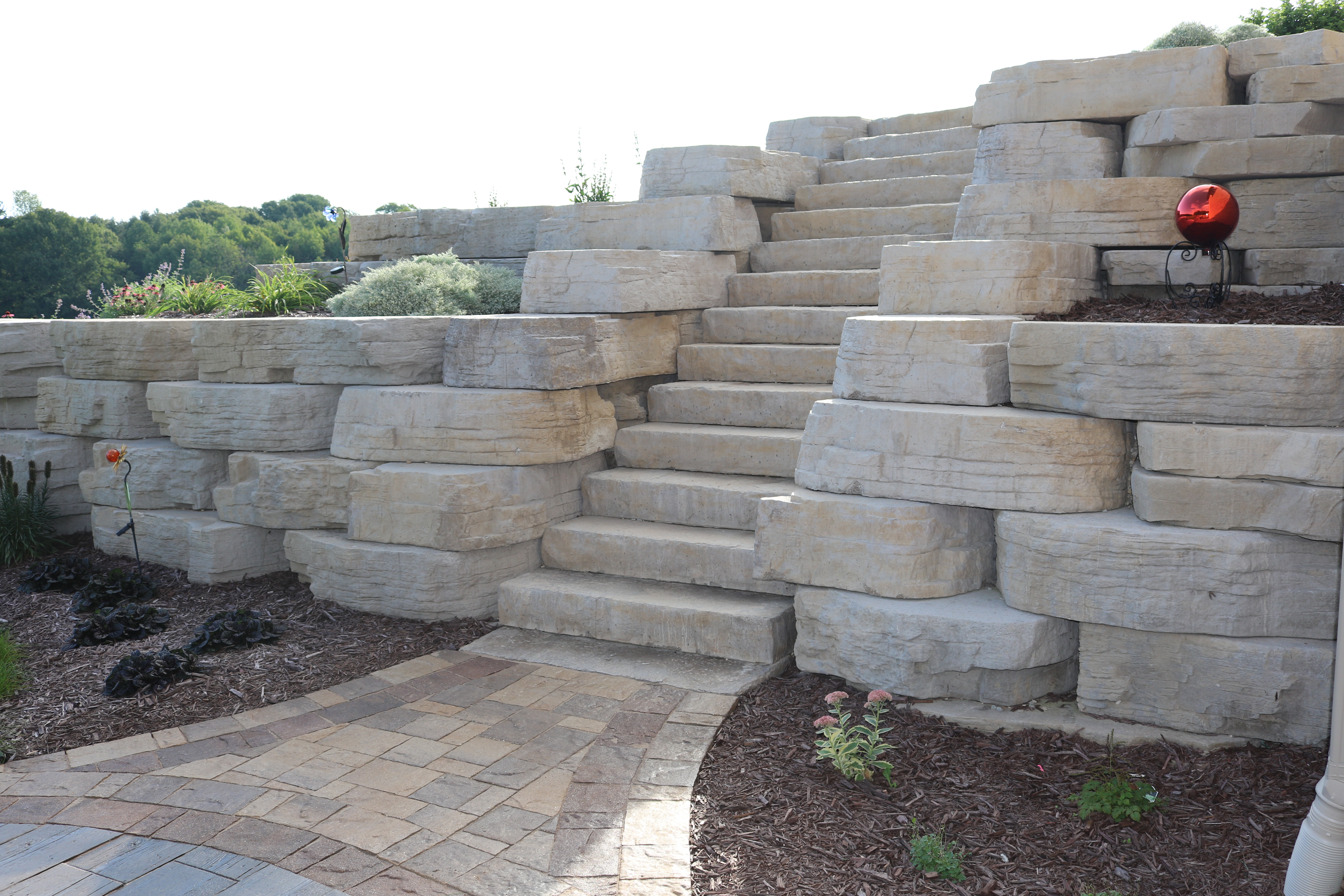 Quarried stone bridges the natural environment and the home.  It is available in wide selection of colors, sizes, and textures.
Often when a retaining wall is needed, a drainage issue also presents itself.  Since we are experts at drainage solutions, we can custom tailor downspout burial and drainage to integrate those items into the wall itself, if needed.
MULCHING & STONE
Installing mulch or stone around landscape plants helps prevent erosion, helps reduce weed growth, and adds beauty.
Mulch
Pros:
Mulch typically retains more moisture, therefore it is better for perennials and plants.
Mulch can be easily changed later.
Mulch is a recycled material.
Mulch allows you to add additional plants more easily.
Cons:
Mulch requires you to add more yearly or every other year.
Mulch blows away with heavy winds.
Mulch tends to fade quickly.
Stone
Pros:
Stone is a one time installation material.
Stone lasts for a long period of time.
Stone does not blow away.
Stone has more color options.
Cons:
Stone does not allow you to add additional plants easily.
Stone cost more than mulch for initial installation.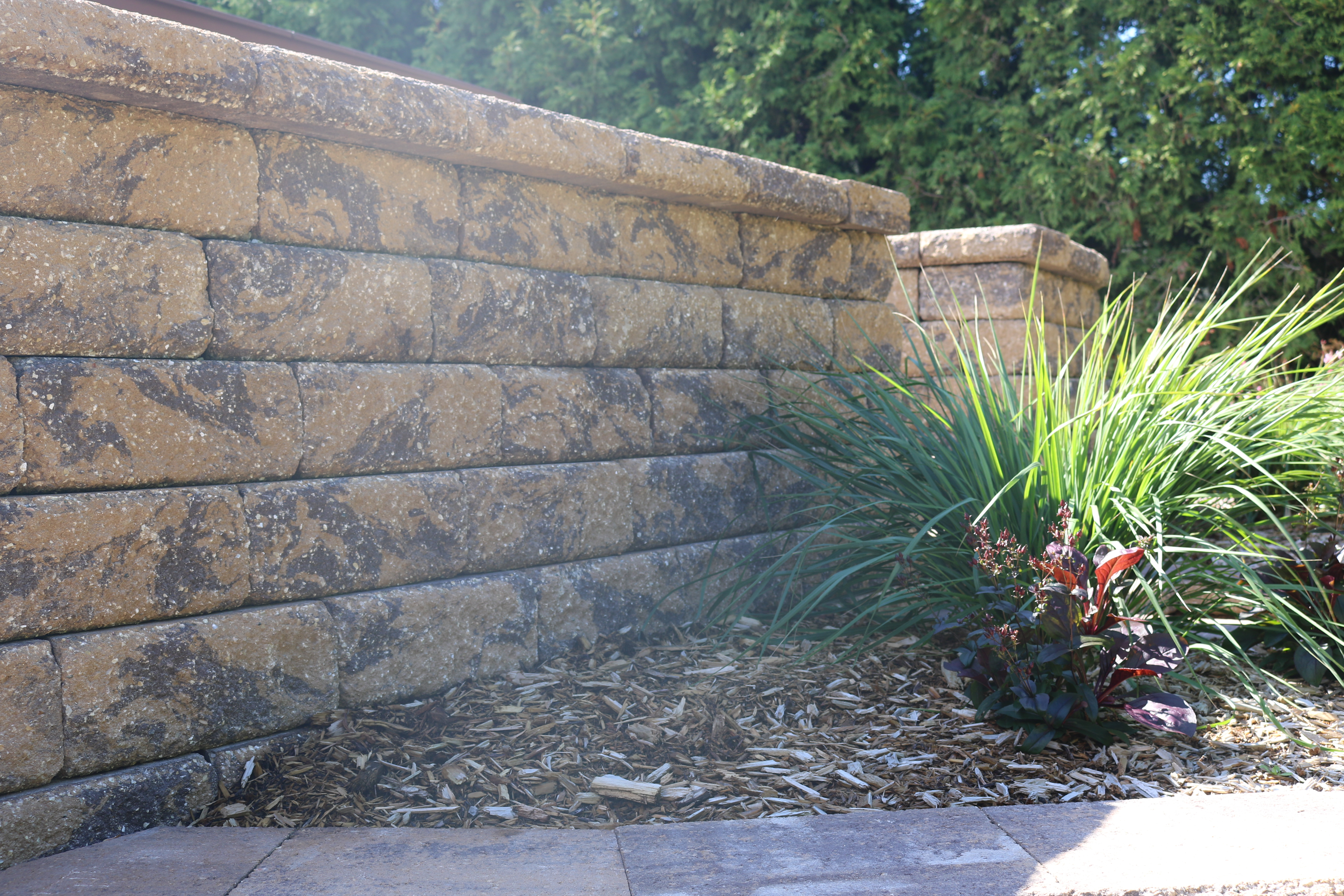 SHRUB & TREE INSTALLATION
Matt's Services works with local plant nurseries to help select the best plants and trees for your yard.
LAWN REPAIRS
Matt's Services offers final grade services prior to putting in a lawn, and can also seed or sod residential lots as well.